At the start of 2021 I was approached by the stage actress Stella Roberts to assist her in her directorial ambitions for an episodic sci-fi online series named "The Great Purrrsuit". My role was to be the creation of the visual style of the series. I was tasked with working on the concept art of the entire series. Everything from the character, vehicle, environmental and set designs to the storyboards for animations and eventual animatics.
These character designs art the first step of the long journey of creating "The Great Purrrsuit".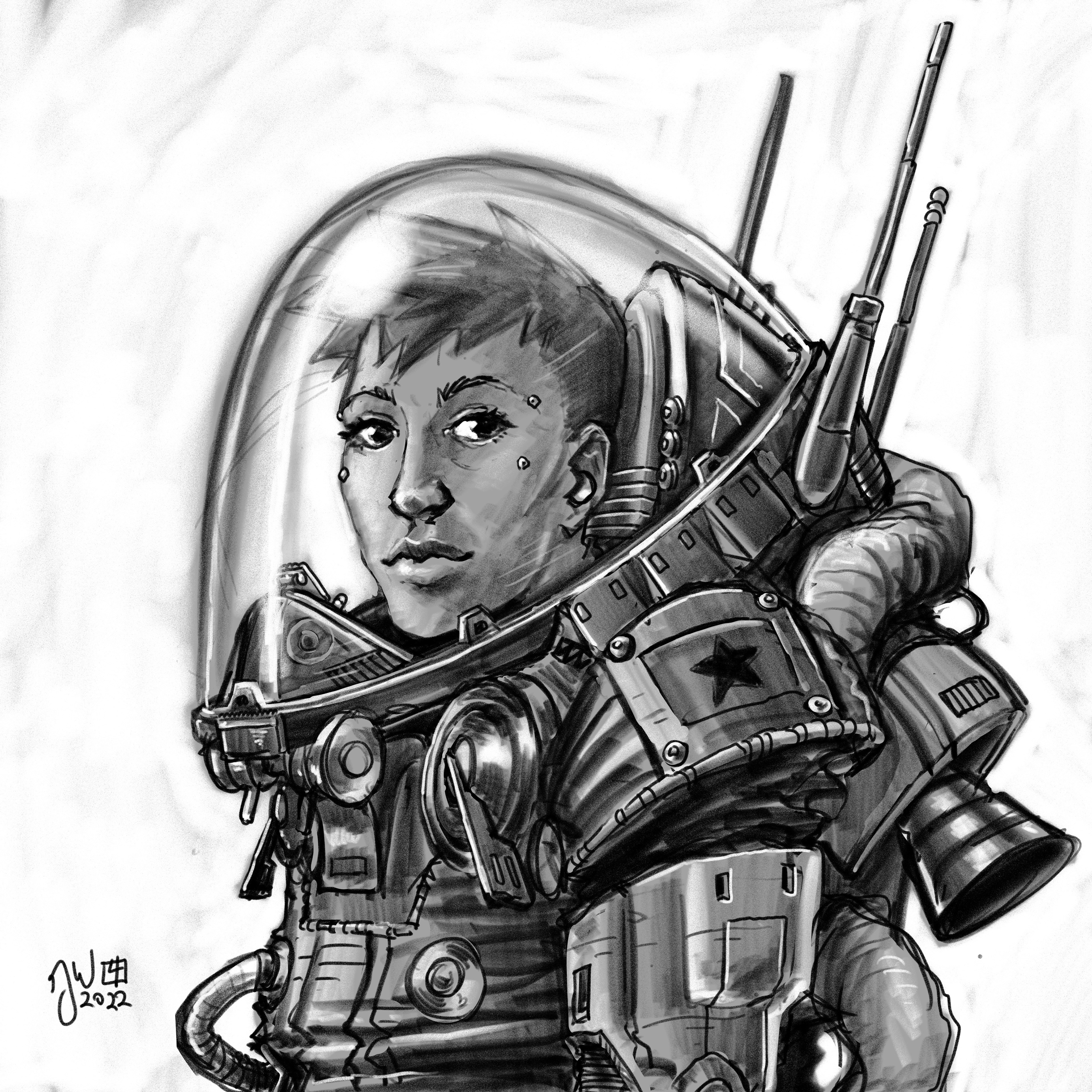 Some monochrome concepts for a later episode.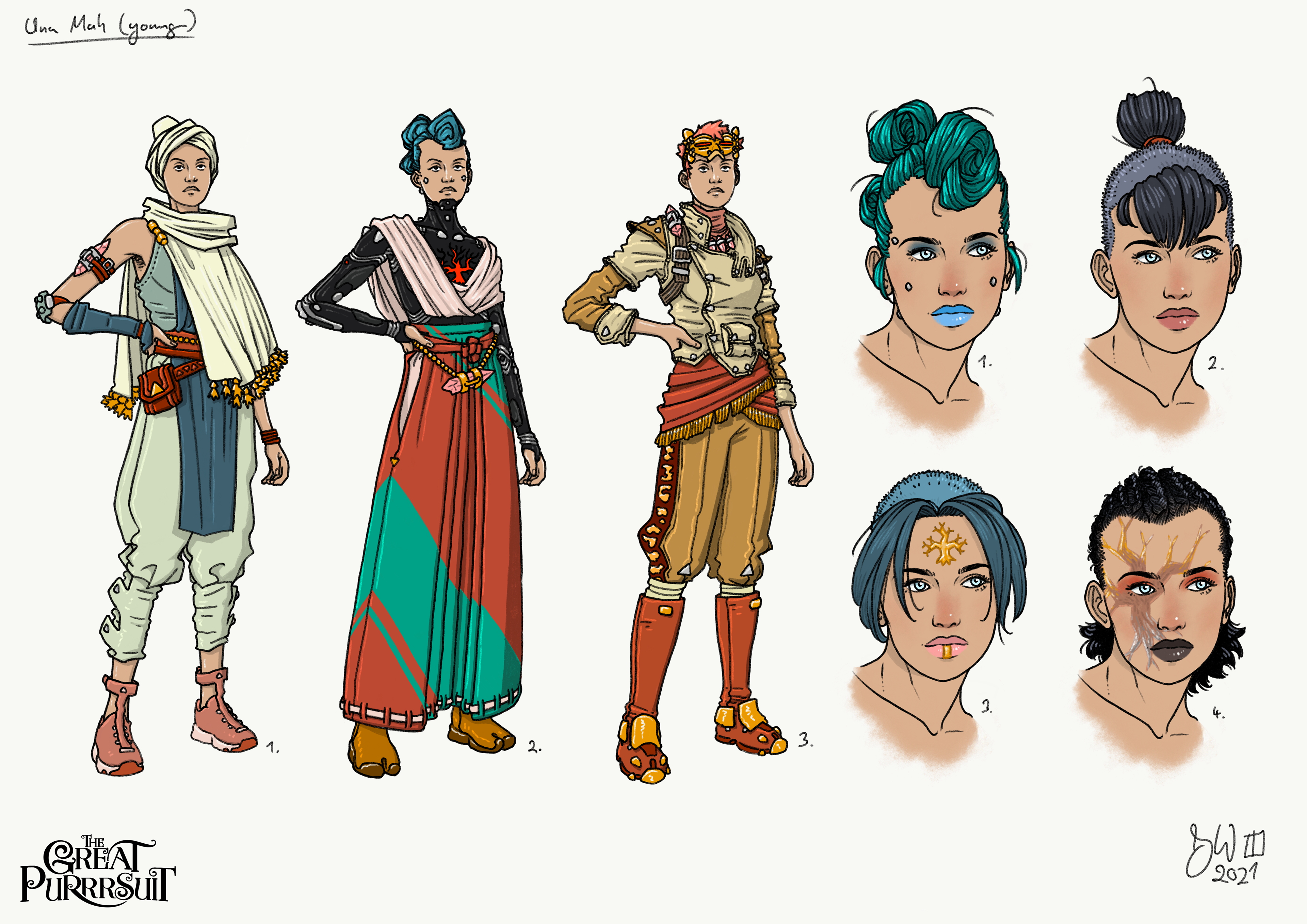 Three character design sheets for the character Una Mah. Most characters got this in-depth treatment. However to save the viewer time spent scrolling these design sheets will serve as an example for the rest of them.
Feline creatures are front and center to the narrative, even the main characters named Sodo and Gorra. Exploring the anatomy of cats for this project was an interesting challenge.