These works are all part of an exhibition I held with three other artist from the area around Cologne in Germany in September of 2021. Each artist presented what they were working on in their own time, next to their commission work. 
My work is heavily inspired by 19th and 20th century graphic and poster art. However this time I started experimenting with more vibrant and pastel colors. I stated going into the roots of art nouveau and uncovering its roots in Japanese woodblock print while peppering the entire dish with a heavy load of cyberpunk.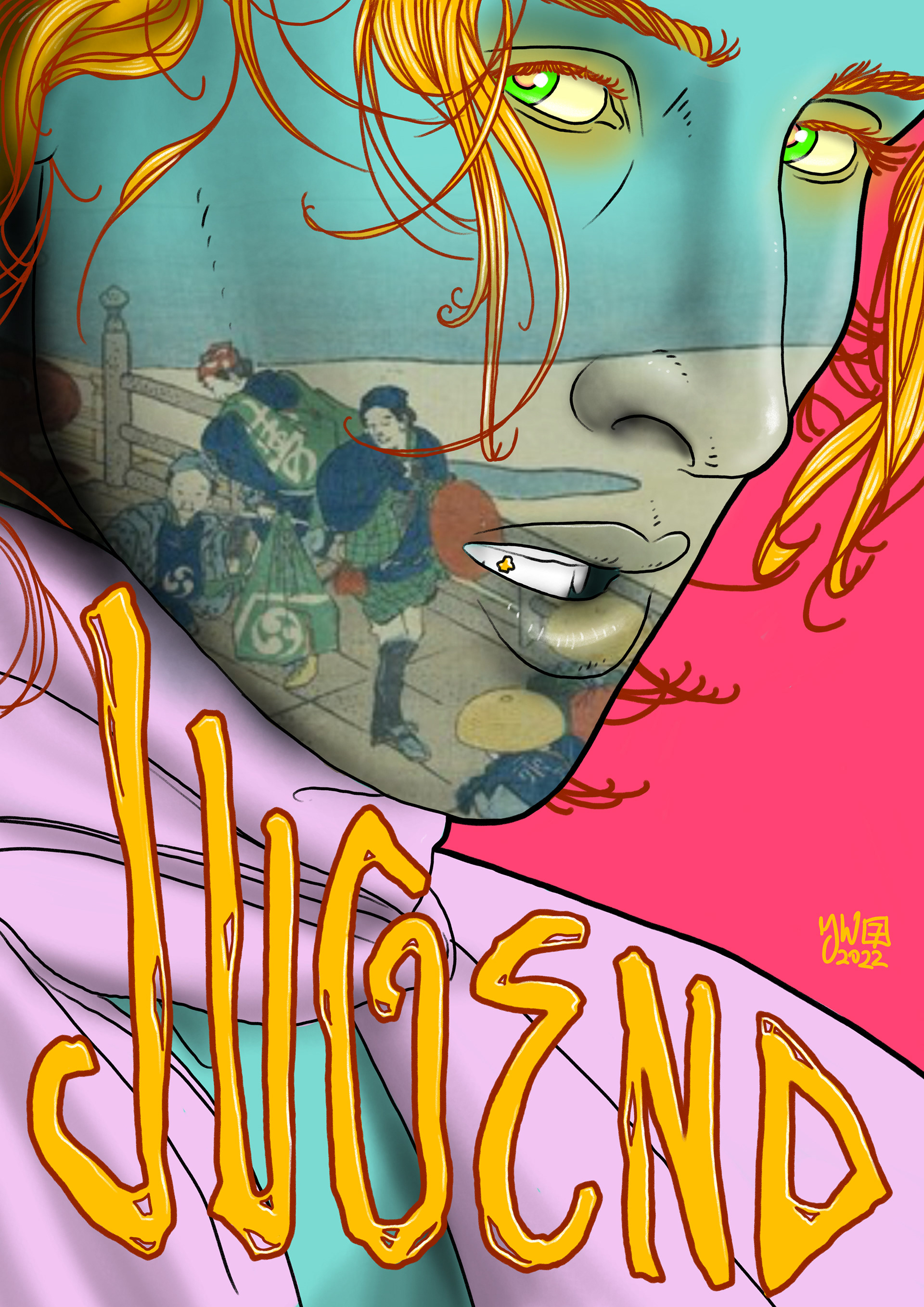 Litfaß-Kabuki: Die Jugend bleibt gefährlich
Tis work is a late entry to the series and was not originally part of the exhibition. However, I knew not where to put this work but right at the start of the Litfaß-Kabuki.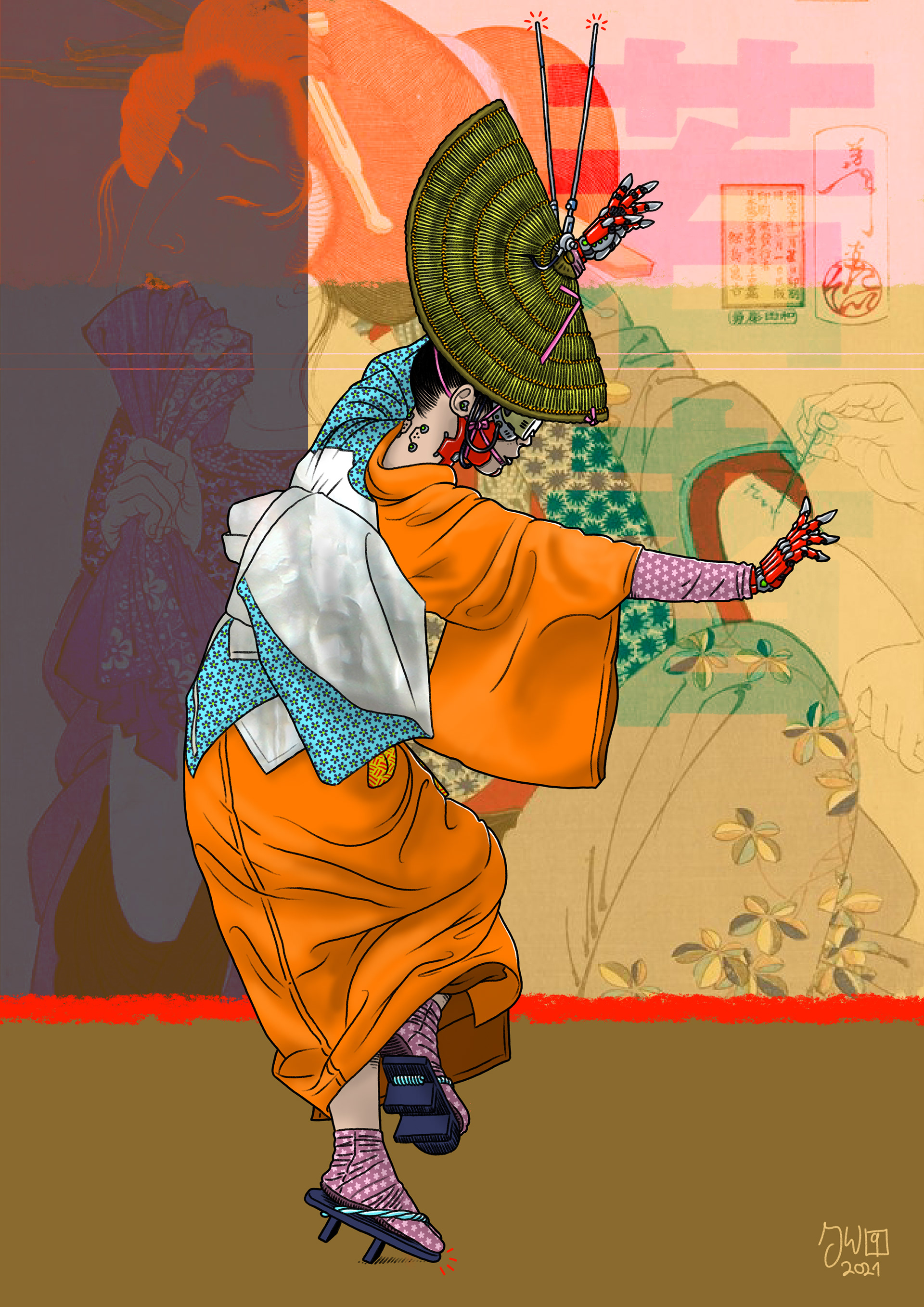 Litfaß-Kabuki: Die Jugend tanzt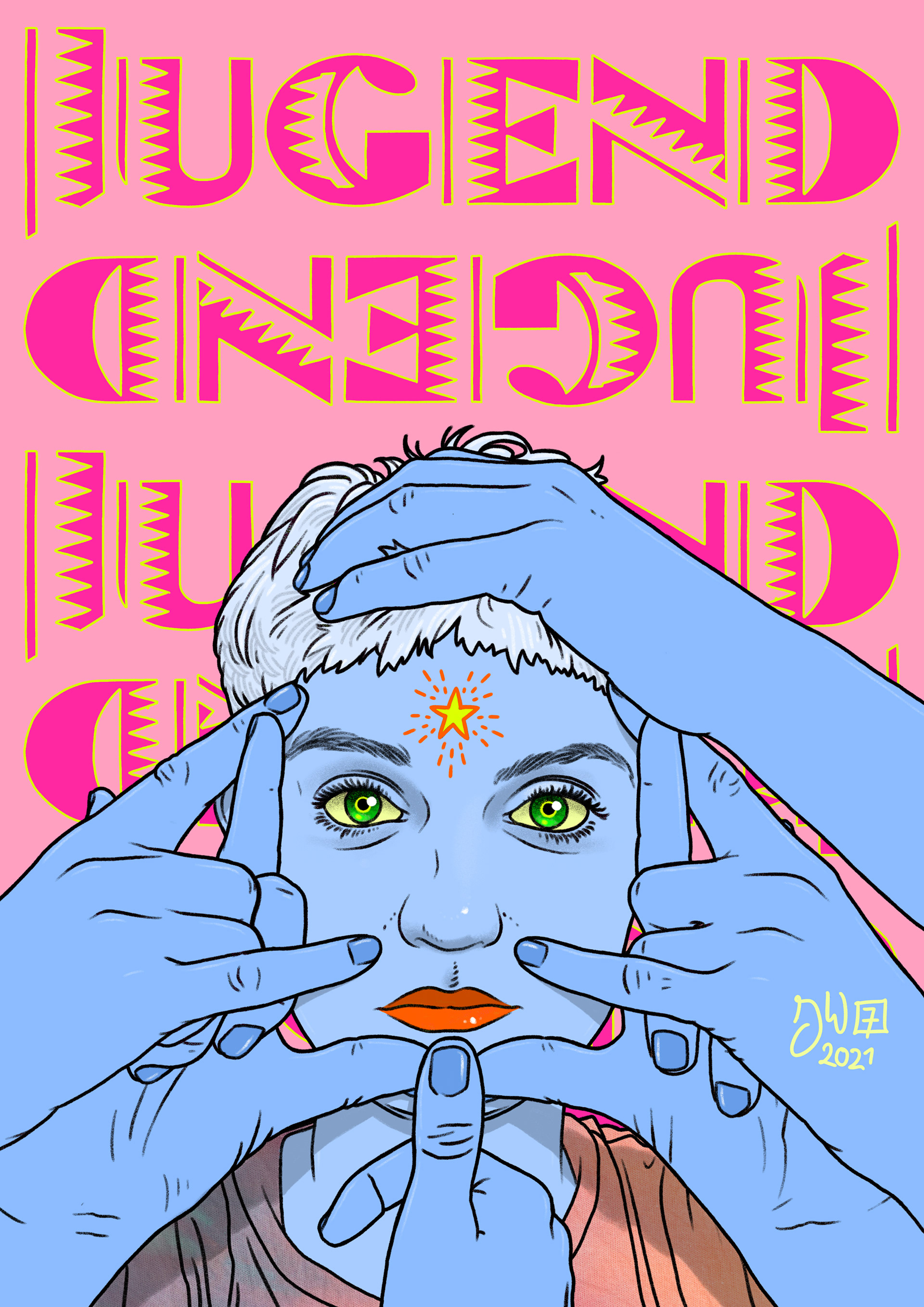 Litfaß-Kabuki: Die Jugend ist nicht auf den Kopf gefallen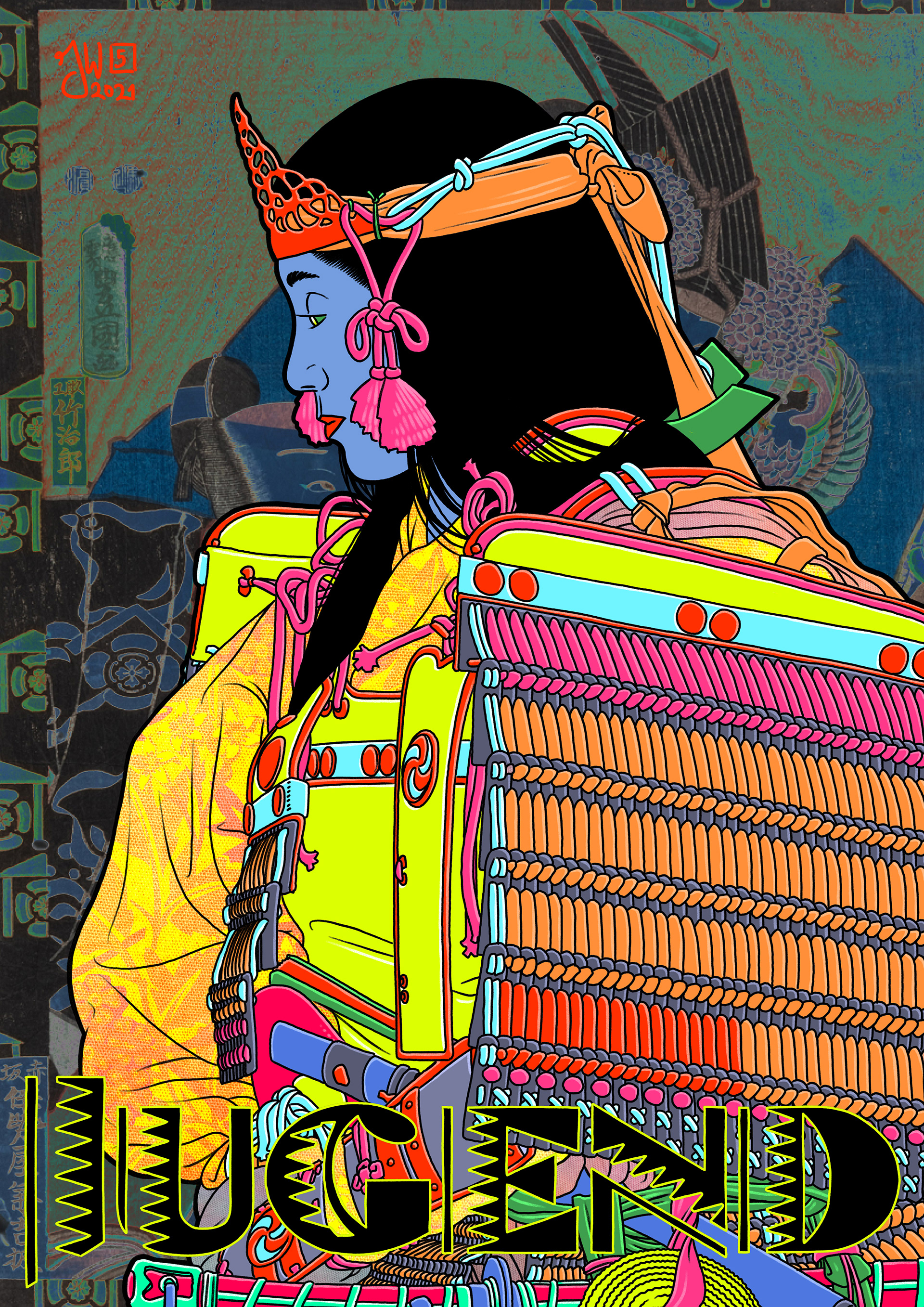 Litfaß-Kabuki: Jugend-Kabuki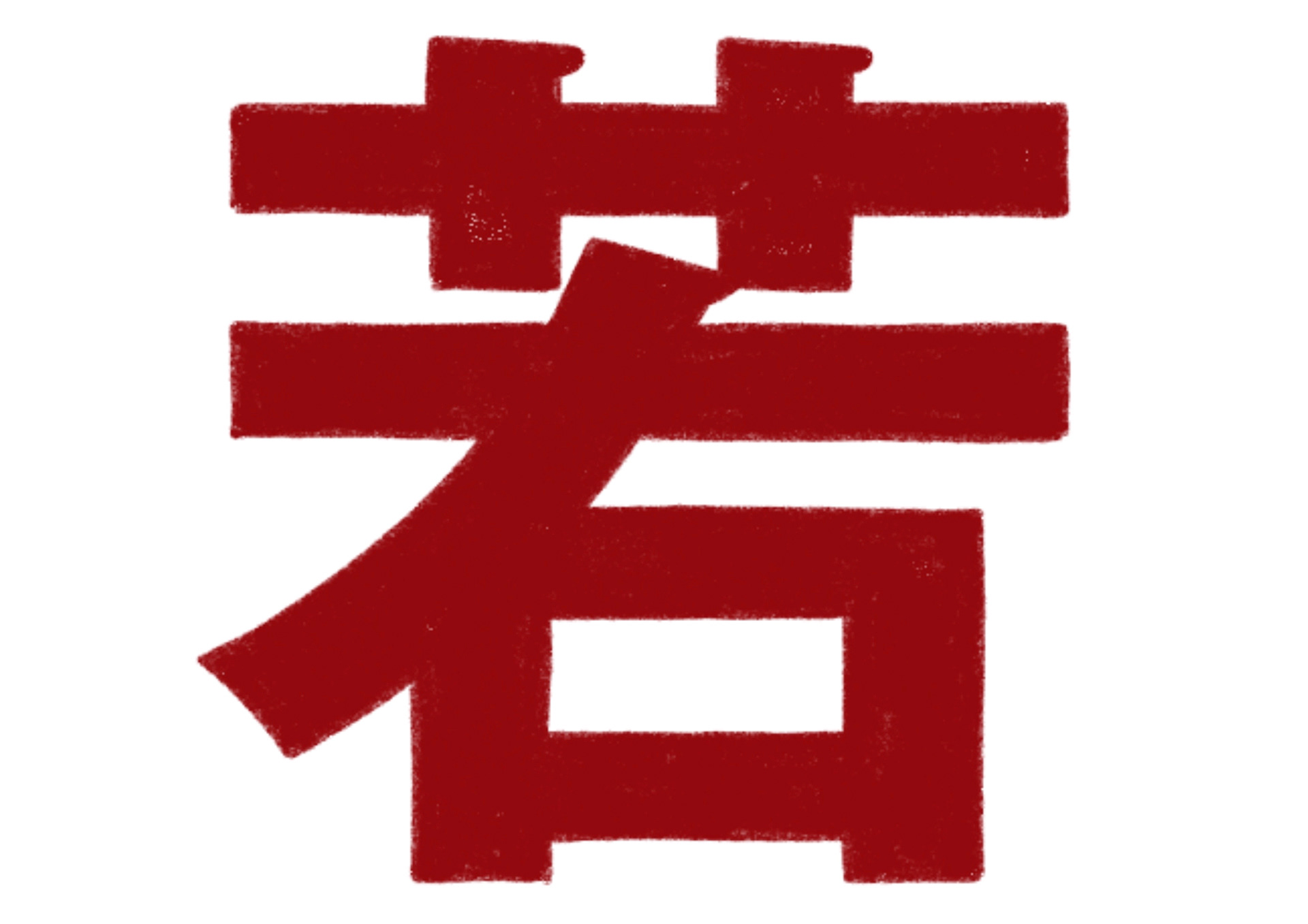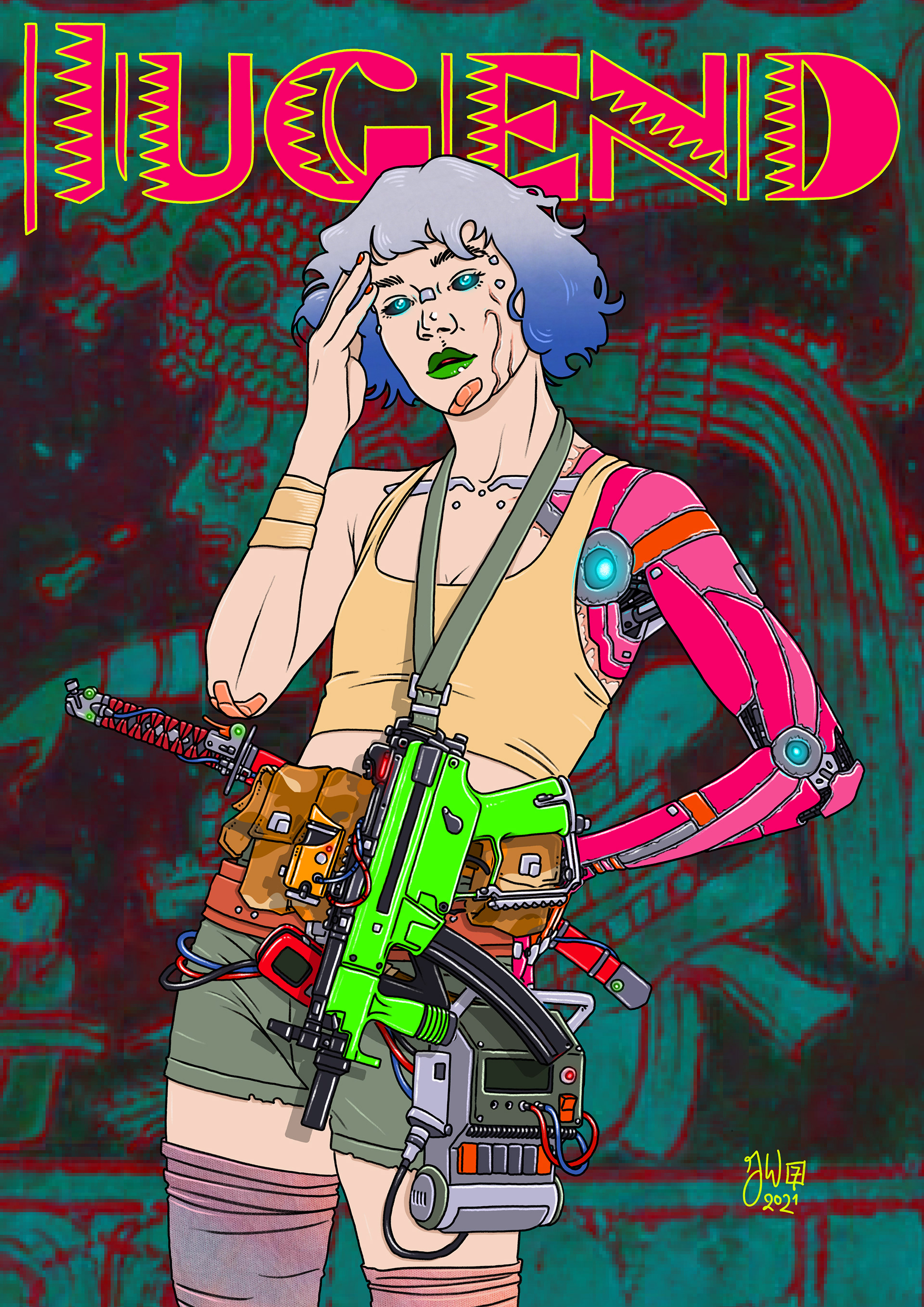 Litfaß-Kabuki: Blue and Pink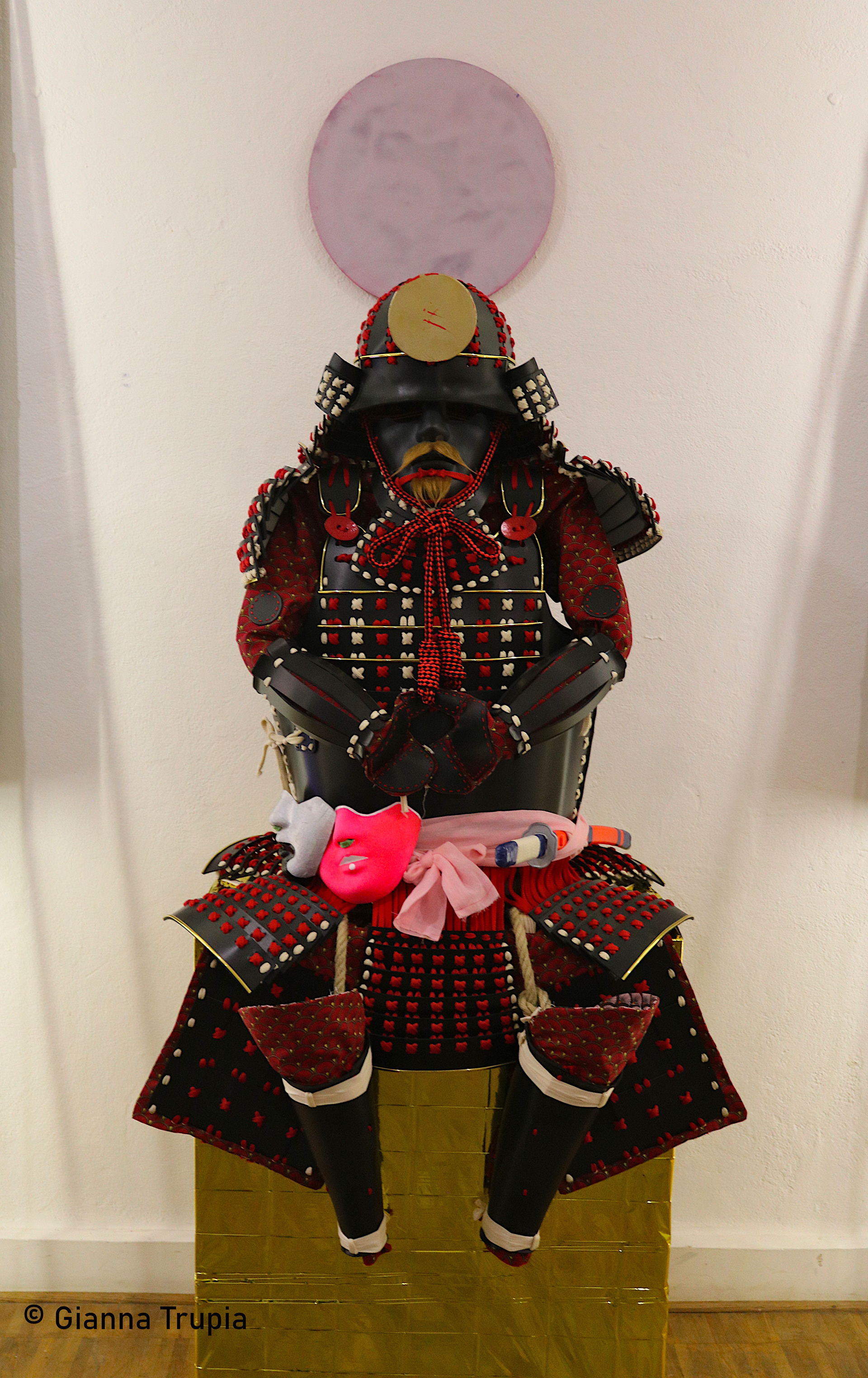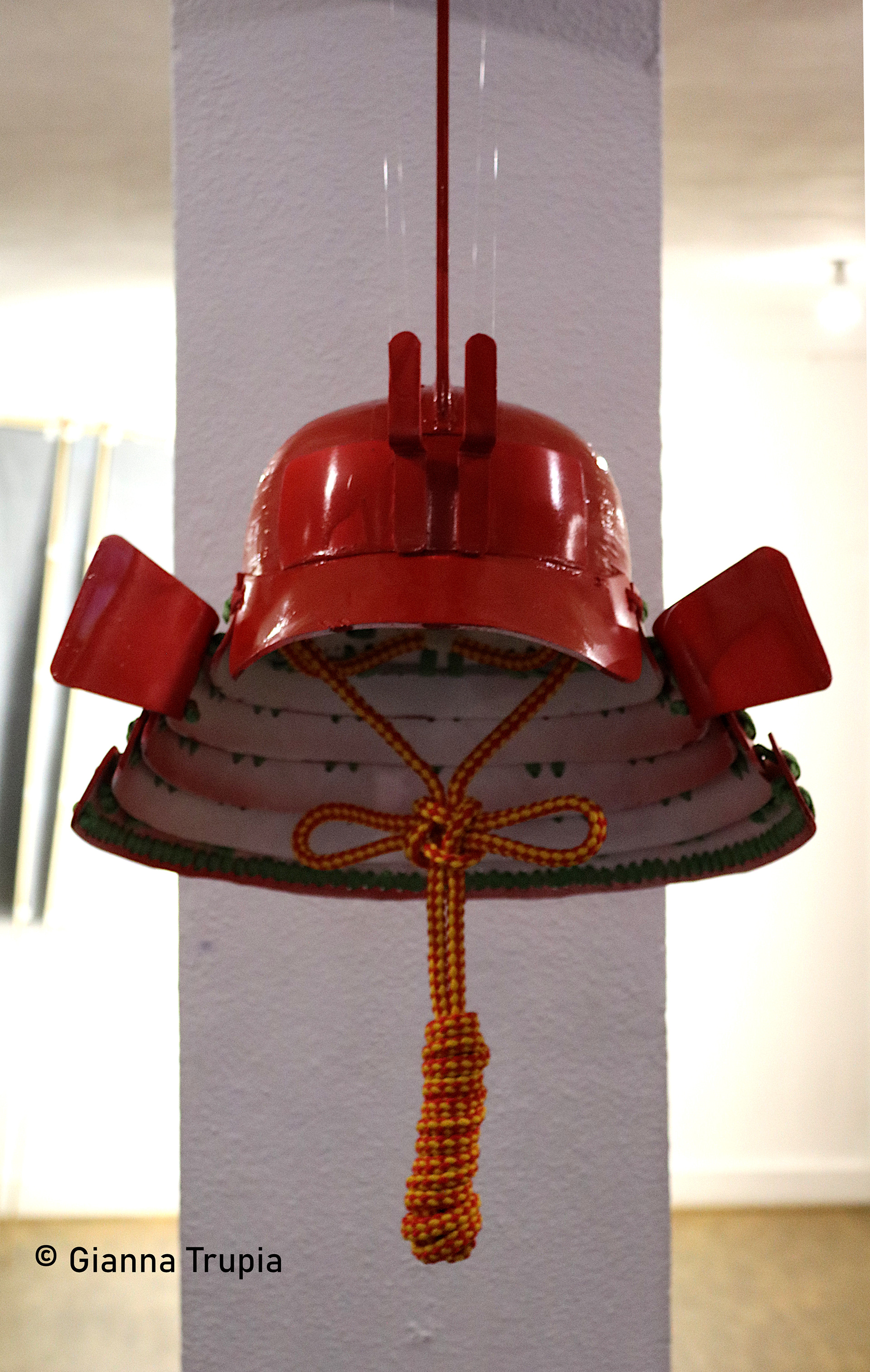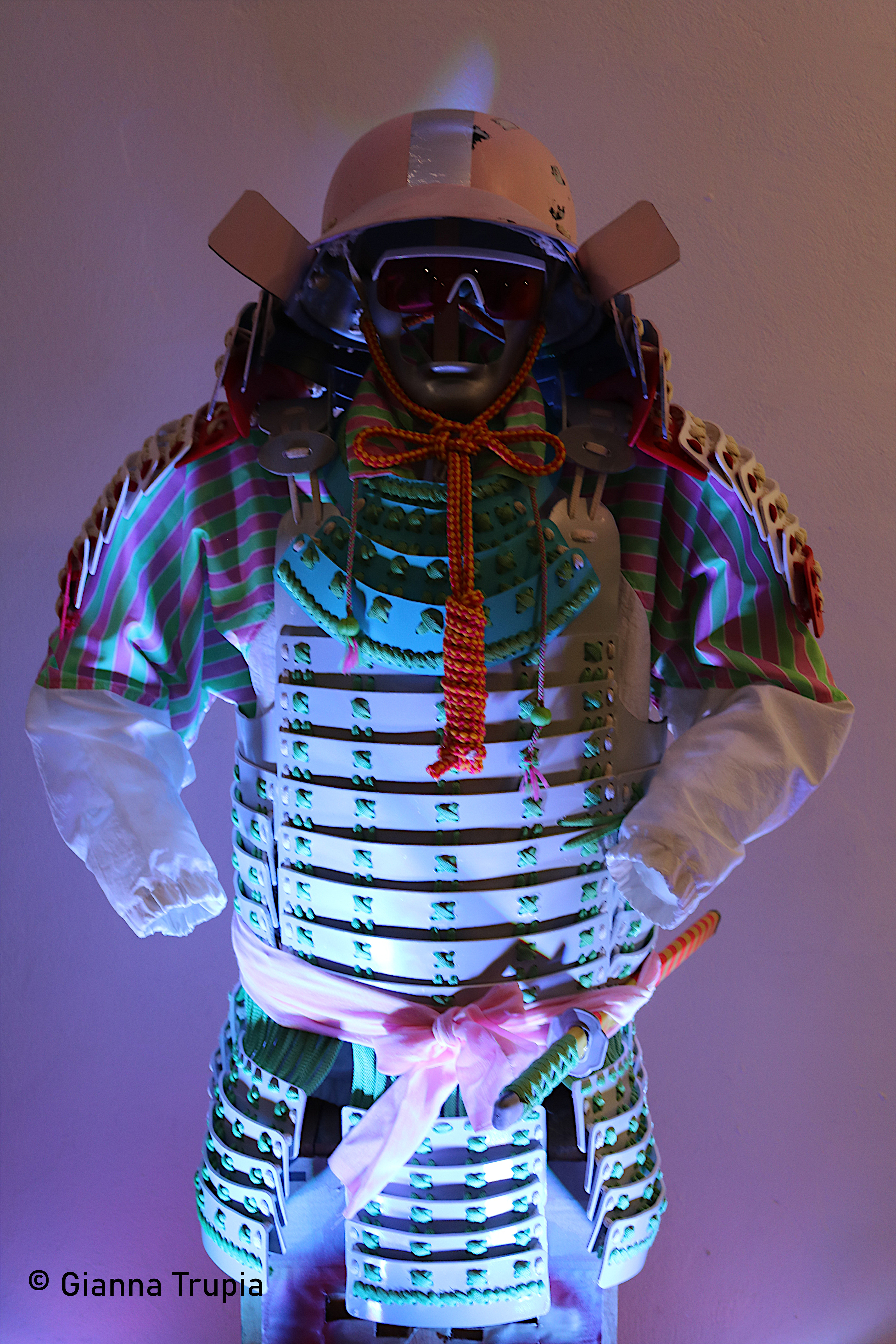 The exhibition also included sculptures or props I worked on during the second and third lockdown in Germany during the Covid pandemic. These are reproductions of 16th century Samurai armor where I took my artistic liberties. The armor parts are made from plastic sheets which are moldable by treating  the material with heat. All the other components are made from things found in the trash and around town.